The ever infor­ma­tive and inter­est­ing Quint over at AICN has heard some rumors cir­cu­lat­ing about the next Super­man movie involv­ing one par­tic­u­lar actor from Super­man I and II repris­ing his role. I'll let Quint Continue…
This [source] has per­son­ally observed Bryan Singer at work on VALKYRIE and appar­ently [Singer] has been putting pres­sure on one of his cast mem­bers to return to his star-making role as a vil­lain in Singer's SUPERMAN sequel.

That, of course, would be Ter­ence Stamp, the role would be that of Gen­eral Zod.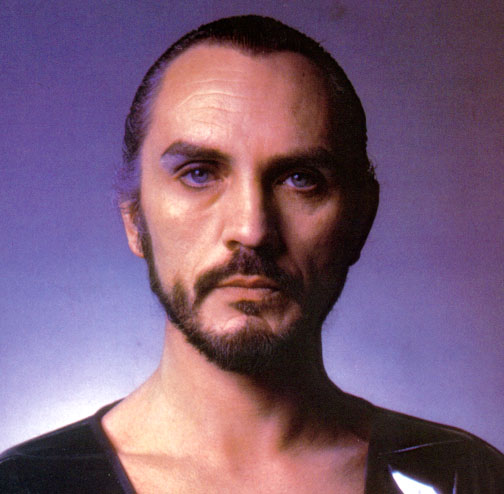 For some back­ground read­ing on the Zod sub­ject I rec­om­mend Wikipedia, which has sum­maries of Zod's his­tory and role within the Super­man movie universe.
Once Mil­i­tary Direc­tor of the Kryp­ton­ian Space Cen­ter, Zod had known Jor-El, Superman's father, when he was an aspir­ing sci­en­tist. When the space pro­gram was abol­ished after the destruc­tion of the moon Wegthor (caused by rene­gade sci­en­tist Jax-Ur), he attempted to take over Kryp­ton. Zod cre­ated an army of robotic dupli­cates of him­self, all bear­ing a resem­blance to Bizarro. He was sen­tenced to the Phan­tom Zone for his crimes.