We recently reported that the Thor cast­ing was in its final stages, now we have our first solid cast­ing news. Chris Hemsworth will be play­ing Thor in Ken­neth Branagh's big screen adap­ta­tion as well as in 2012 as part of The Avengers movie. You may have just seen him as Cap­tain George Kirk in Star Trek, he's also star­ring as the lead in Red Dawn and Joss Whedon's 'Cabin in the Woods'.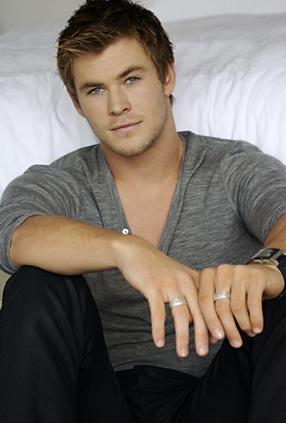 How Chris was cast
The way Chris Hemsworth got the part of Thor is one of those great Hol­ly­wood back­sto­ries that hap­pens only once in a blue moon. Ward had found Chris dur­ing one of the manager's many scout­ing trips to Aus­tralia. Ward brought him to Los Ange­les and really put him out there to cast­ing direc­tors and pro­duc­tion exec­u­tives. As for the major agen­cies, I hear CAA passed on the meet­ing, Endeavor took it but passed on rep­ping him, and ICM was inter­ested but dragged their feet. But Ilene Feld­man under­stood his appeal immediately.

Chris had read for the part of Thor but wasn't given a test because a cast­ing direc­tor had nixed him early on. I'm told Chris' younger brother Liam (who's also a ROAR client) then tested for the role of Thor, but Mar­vel Stu­dios Pres­i­dent Kevin Feige passed. Then, after a con­ver­sa­tion with Ward ("You've got to recon­sider Chris, he's your guy"), Feige decided to let Chris read again. […] Branagh came to town last week and saw the Chris test and made the final cast­ing deci­sion today.
Our old list of prob­a­ble cast­ing deci­sions did not include Hemsworth:
Char­lie Hun­nam
Tom Hid­dle­ston
Alexan­dar Skars­gard
Liam Hemsworth
Joel Kinnaman.