We've seen Tony Stark and Whiplash in Iron Man 2, now's our first look at the next major new char­ac­ter, the Black Widow (also known as the Russ­ian spy Natasha Romanoff), played by Scar­lett Johans­son. These shots come cour­te­ous of EW and Leroy.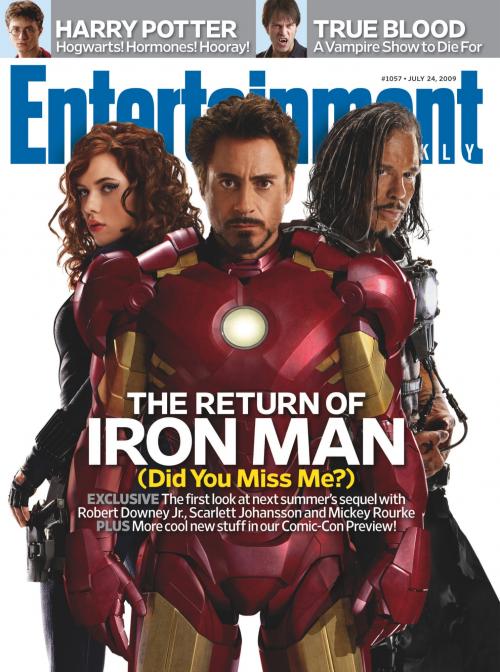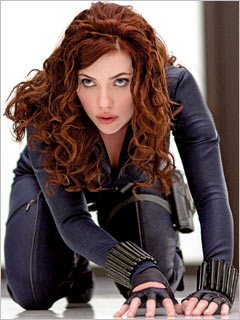 Plot details
The arti­cle also offers up some very inter­est­ing plot details.
As we already know, Sam Rock­well is play­ing the weapons man­u­fac­turer Justin Ham­mer, "who fan­cies him­self the next Tony Stark". Rourke plays the new vil­lain Whiplash, aka Russ­ian crim­i­nal Vanko — Vanko cre­ates his first suit whilst impris­oned, his final suit fires "dev­as­tat­ing, whip-like beams."
Whiplash and Ham­mer join forces to take on Iron Man. Mean­while Natasha Romanoff is hired as Stark's assis­tant (to replace Pep­per Potts, now CEO of Stark Indus­tries). This ulti­mately leads to roman­tic tensions.
Rourke also reveals that his char­ac­ter enjoys talk­ing to a cock­a­too whilst drunk.