We had a sneak pre­view of a Prince of Per­sia movie poster via a shop win­dow reflec­tion in Con­fes­sions of a Shopa­holic, said poster does not resem­ble the oddly futur­is­tic ones recently released. The intense black and white posters are gar­nished with strong typog­ra­phy that I don't rate highly — it feels some­how that they have missed the point? "Deny the future". Although some are argu­ing that this stops the movie look­ing like a video game to movie adap­ta­tion — it is sleek and slick and could help the film find its audience.
Prince of Per­sia movie posters
Click for high res­o­lu­tion version: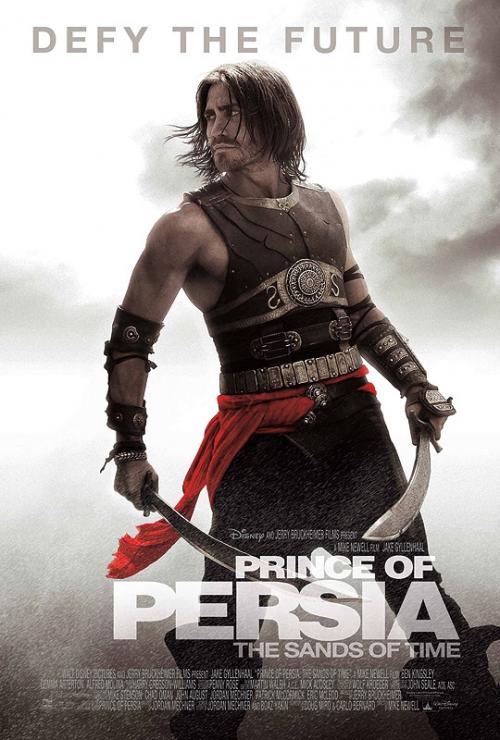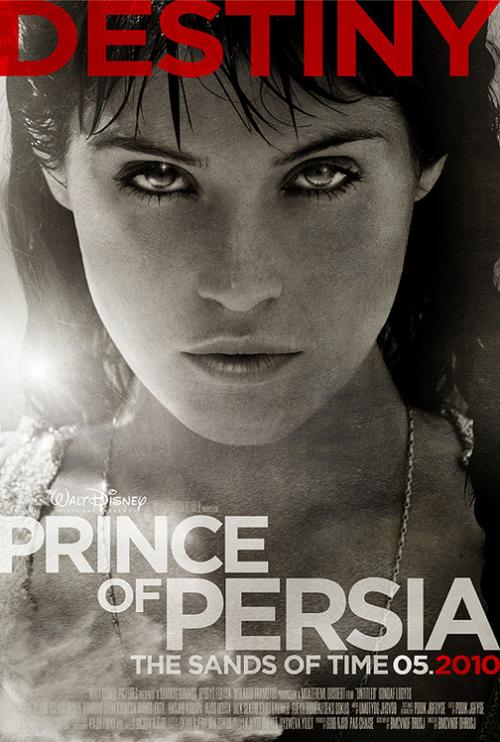 Gemma Arter­ton minus text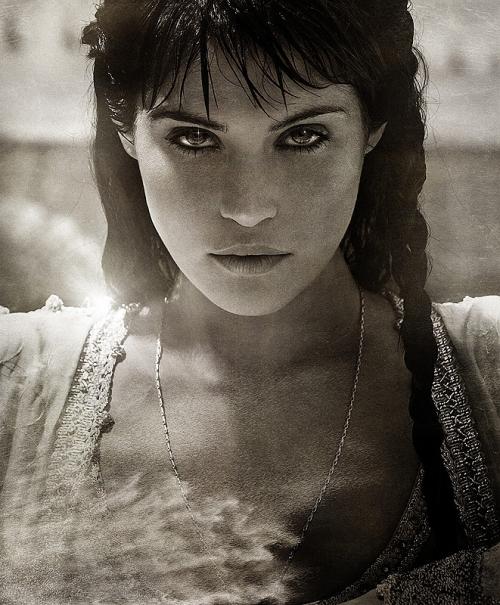 Ben Kings­ley
Expect a Ben Kings­ley poster shortly, not our first view­ing, but this one is par­tic­u­larly men­ac­ing! Scoop via Com­ing Soon.
More of Jake as Prince
The EW also have a new shot of one star­tled look­ing Jake Gyllenhaal,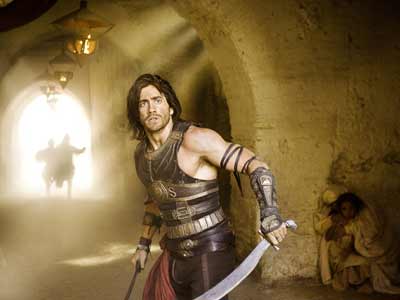 Thanks Suzy, Jerry, Javier and Ivan!