The rea­sons for Megan Fox being shunned from the third movie are unknown, but it prob­a­bly revolves around a falling out with Michael Bay. For a while her replace­ment was rumored, before Nel­son con­firmed Rosie Huntington's cast­ing on the offi­cial MB site, and much more recently, he char­ac­ter name — not Mikaela, instead, "Carly", known to fans as Spike Witwicky's wife in Gen­er­a­tion One Transformers.
Nel­son here…
I would like for all you S4TE fans to wel­come Rosie Hunt­ing­ton Whitely to the world of Trans­form­ers. As some of you might know, she's the new female lead in Trans­form­ers 3. She's worked with Michael before in his Victoria's Secret "A Thou­sand Fan­tasies" ad.
Hunt­ing­ton was first spot­ted on set with Shia at the end of June, first reported by Just Jared. A video is also avail­able on MSN.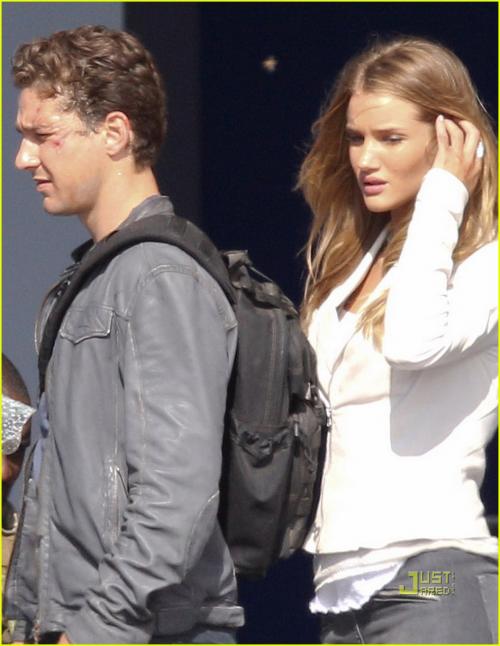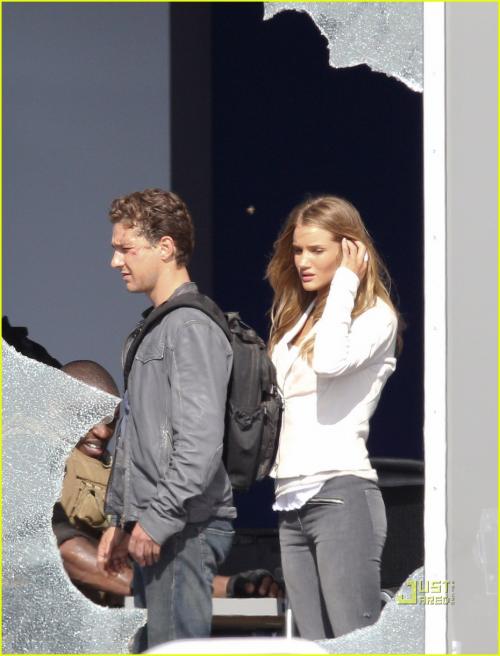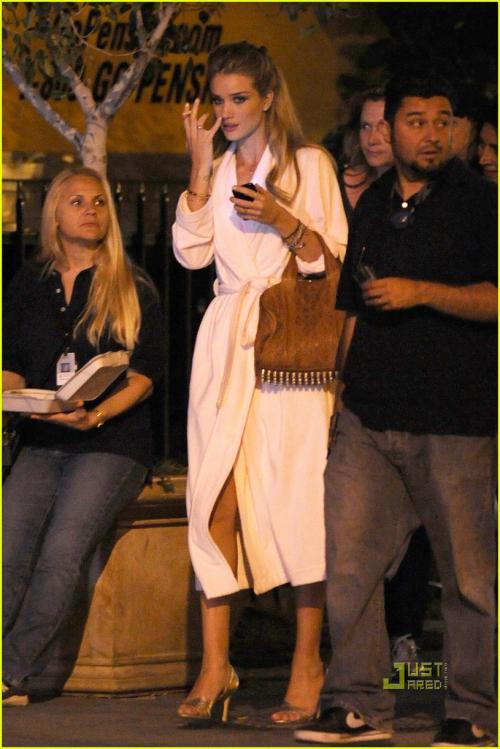 Then, on set again, Rosie was seen with Michael Bay and Shia in LA, this time by Com­ing Soon.