Trans­form­ers 3 pro­duc­tion has con­tin­ued work­ing in Chicago, mov­ing their sets to Wacker Drive. Scenes have included a seem­ingly heroic moment for Patrick Dempsey, as Shia and Rosie sit amongst the rubble.
On set, a new red 4x4 truck has also been spot­ted, glow­ing and undam­aged, it stood out promi­nently from the mis­cel­la­neous burnt out cars. This has now been con­firmed as Roll­bar — his name is spelled out on the vehi­cle and he sports the auto­bot logo. Roll­bar doesn't have a big per­son­al­ity within the Trans­form­ers fran­chise (or much of any­thing beyond being many dif­fer­ent toys), with this char­ac­ter Bay is free to recre­ate as he pleases.
Add to all this, the card­board head of Mega­tron has been thrown into the mix.
Roll­bar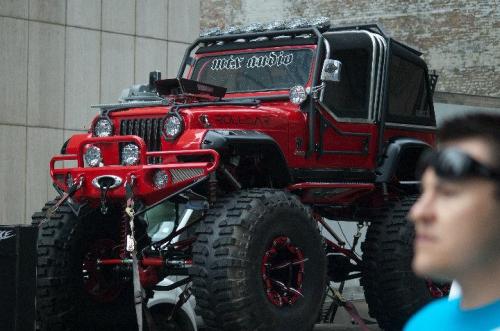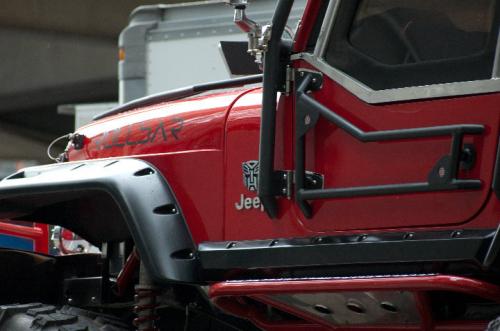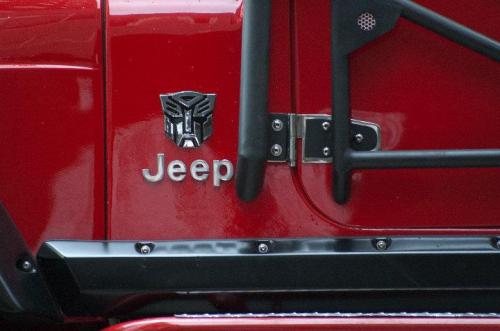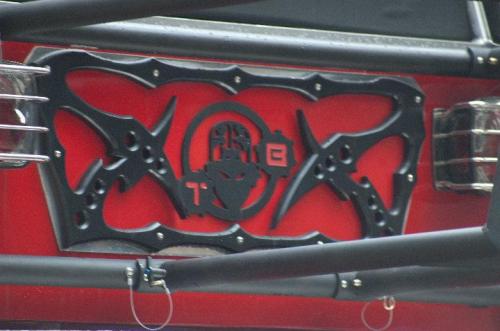 The folks over at TFW2005 inves­ti­gated the T B logo on the back and found that it stands for "Tommy Built", the jeep wasn't orig­i­nally built for the movie and a clip on YouTube showed it with a mounted machine gun on the rear, Para­mount pic­tures have sinced removed the video.
Mega­tron
This one was picked up by Trans­form­ers Live: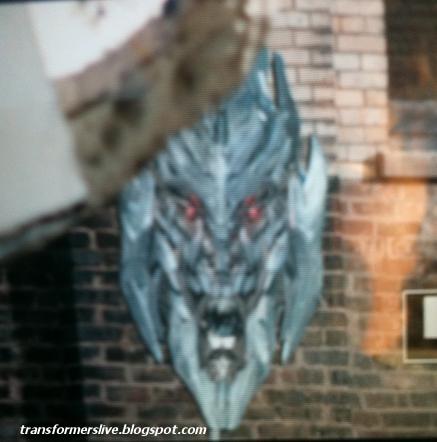 Wacker Drive
The full pic­ture set is avail­able from The Chive