Dur­ing the viral mar­ket­ing cam­paign we were given this image of The Joker being chauffeured: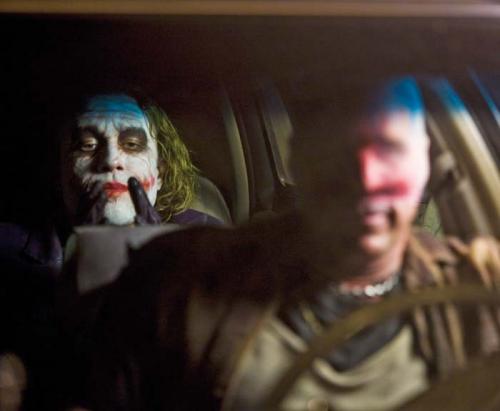 Chris has pointed out that this was not in the movie — maybe there are some more Joker scenes wait­ing for us on the DVD release, or a director's cut? We can only hope. Where do you thing this would have fit into the movie?
My pre­dic­tion is prior to the Har­vey Dent fundraiser at the Pent­house scene.