… and no major, news­wor­thy update yet. Rory's Death Kiss… has how­ever updated with a new mes­sage at the bot­tom of the page: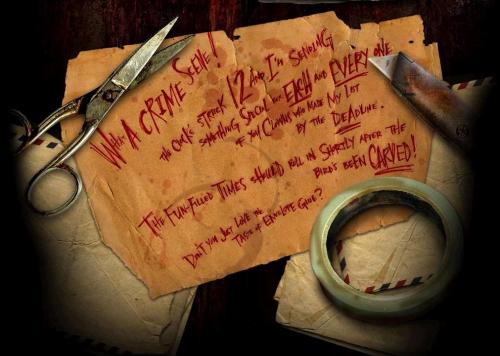 It seems those with accepted sub­mis­sions will receive some­thing spe­cial in the post, prob­a­bly around Thanks­giv­ing. We'll have to wait and see what that is, the rumors sug­gest some sort of Poster.
The feed­back we're get­ting from the fans that waited for this dead­line to pass is that the major­ity are extremely dis­ap­pointed, espe­cially those that took part in the photo tak­ing chal­lenge but had their pic­tures rejected or those that took pic­tures of the let­ters to reveal the hid­den mes­sage — they will not be rewarded for their pro­mo­tional efforts.
Maybe this is because the old prize — a set of Dark Knight stills, was let loose on the net a few weeks back, spoil­ing the entire sce­nario. How­ever that's just spec­u­la­tion on my part.