Well, the big news today is that we have our sec­ond issue of The Gotham Times (www​.the​gotham​times​.com) (thanks Austin), don't worry — the first issue is archived.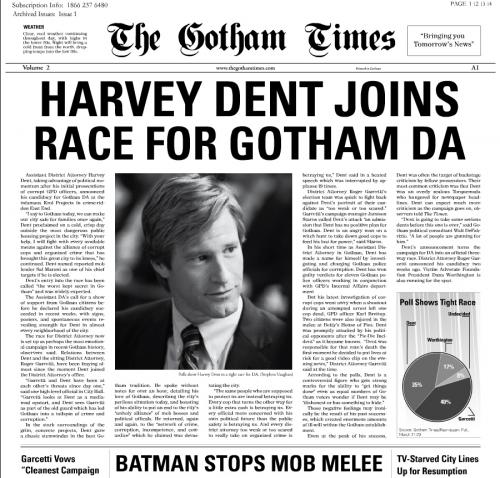 This is another 4 page in-depth look at present day Gotham City.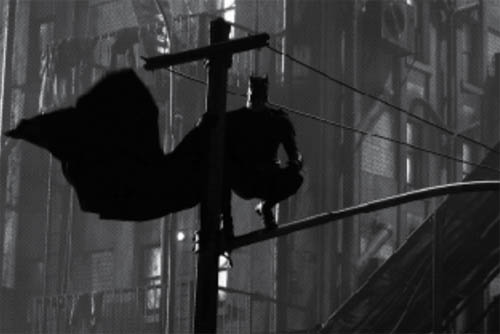 Next up…
The Joker is back in town, he's send­ing out this text:
Hey clown! Long time, no crime spree! Well, put on your floppy shoes and answer this ques­tion: are you ready to get to work? (ReplyY/N)
And a response to the reply ("Y"):
Glad to see you're still alive and kick­ing. I'll be in touch before Pois­son d'Avril. (aka April 1st)
Thanks Adam
We also have a slew of new Viral web­sites for you to gaze upon:
Maiden Avenue Report
www​.maid​e​nav​enuere​port​.com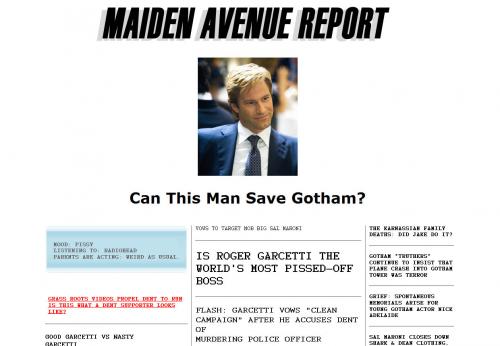 Gotham Cable News
www​.gotham​ca​ble​news​.com, which comes with this press release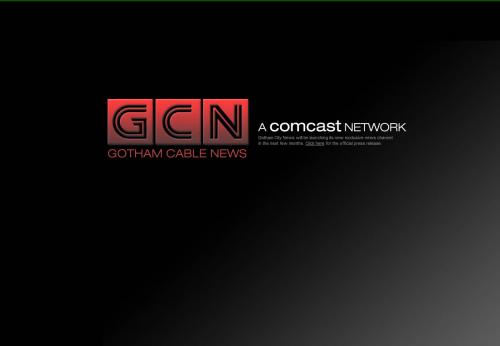 Dana Wor­thing­ton
This is the site of our sec­ond Gotham City DA Can­di­date. Con­tact­ing Dana through contact@​danaworthington.​com yields,
Thank you for your inter­est in my cam­paign. We are a small and inde­pen­dent oper­a­tion, and we can't answer all emails per­son­ally, but your sup­port is impor­tant to me.

Your email will be read. Your vote will count.
Who will rep­re­sent you?
I will rep­re­sent you.

Dana Wor­thing­ton for Dis­trict Attorney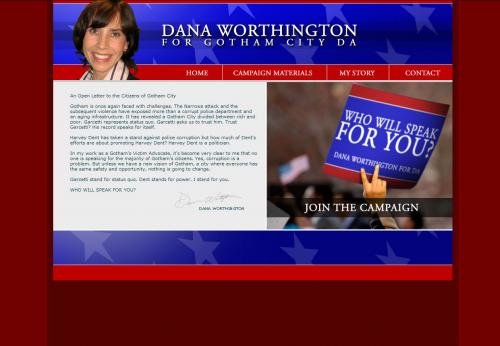 Cit­i­zens For Batman
"Arrest Bat­man, but not yet" says the new issue of The Gotham Times. As expected, the city is split on opin­ion about our caped cru­sader. This is a web­site for the vig­i­lante cause.
If you want to join them you can email them here: join@​citizensforbatman.​org, which leads to this response:
Dear Gotham Citizen,

Thanks for express­ing your inter­est in join­ing Cit­i­zens for Bat­man. The eas­i­est way you can join is by attend­ing a meet­ing. Check the web site for meet­ing times. If you can't attend, you can always lobby City Hall to sup­port Bat­man and stop any talk of his being arrested.

Look­ing for­ward to see­ing you,
Brian Dou­glass
Founder and Pres­i­dent, Cit­i­zens for Batman
www​.cit​i​zens​for​bat​man​.org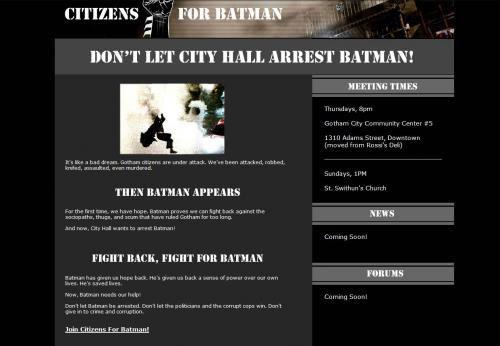 I Believe in Har­vey Dent Revamped
The Har­vey Dent site, amongst this plethora of new viral web­sites, has been updated with a new design. The site also sports web­site ban­ners and some Har­vey Dent wall­pa­pers (in the 1024x vari­ety).
www​.ibelievein​har​vey​dent​.com