EDIT: 4:00 PM EDT: Lon­don clues have been solved and the safe opened
5:30 PM EDT: Boston (43–26-76), Philadel­phia (26–16-06), New York (33–80-89), Toronto (32–60-68) — all com­pleted and safes opened.
6:30 PM EDT: Chicago (98–20-49), Dal­las (86–56-01), Kansas City (74–35-76) — all com­pleted
8:30 PM EDT: Seat­tle (65–42-60), Los Ange­les (41–44-98), San Fran­cisco (76–36-42), Sao Paulo (60–47-41) — all completed.
EDIT: I have set up a flash based chat page to help every­one keep up to date:
Why So Seri­ous Live Chat (warn­ing: this chat can degrade into non­sen­si­cal rub­bish because that is the nature of people).
The first of the Why So Seri­ous scav­enger hunt count­downs has ended — Lon­don is up and ready, rar­ing to go. The por­trait image has updated — it now con­tains a set of clues: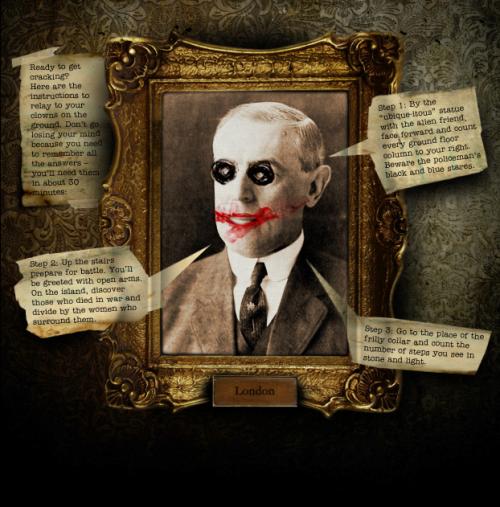 Click­ing the large image (i.e. the page with the count­down on), reveals a new pic­ture, with por­trait slid to one side to reveal a hid­den safe and the text "not yet":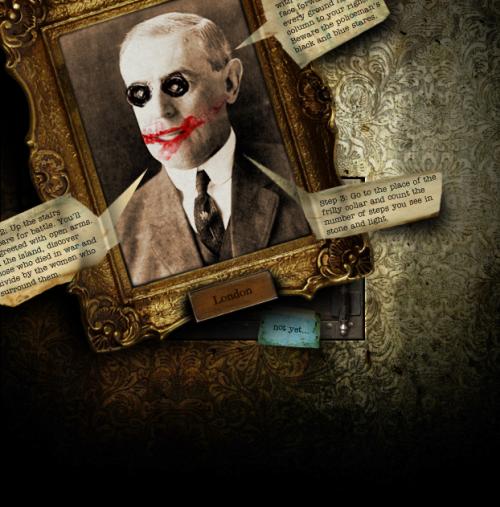 The safe has been revealed and a code can be entered into it: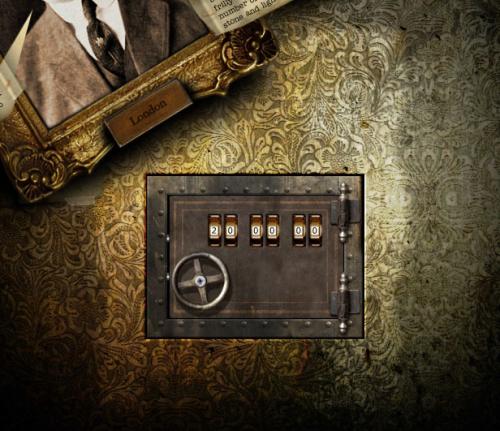 The code is 35–90-48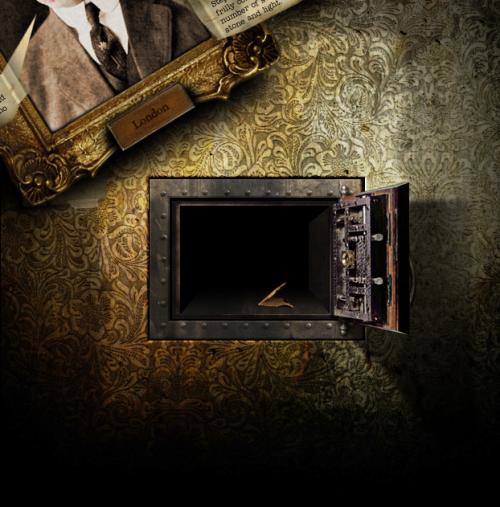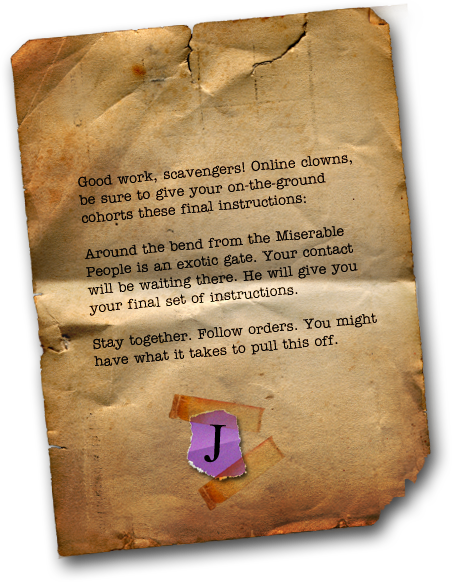 "Good work, scav­engers! Online clowns, be sure to give your on-the-ground cohorts these final instructions:

Around the bend from the Mis­er­able Peo­ple is an exotic gate. Your con­tact will be wait­ing there. He will give you your final set of instructions.

Stay together. Fol­low orders. You might have what it takes to pull this off. "
Note that the cut out let­ter J may be used to form another clue once more cities have been com­pleted. The peo­ple on loca­tion are cur­rently wait­ing for instruc­tions from three clowns whilst hold­ing Joker cards and Raf­fle tick­ets. Rumors sug­gest they have moved to an Odeon cin­ema to watch a screening.
UPDATE: New York, Toronto, Philly and Boston clues are up: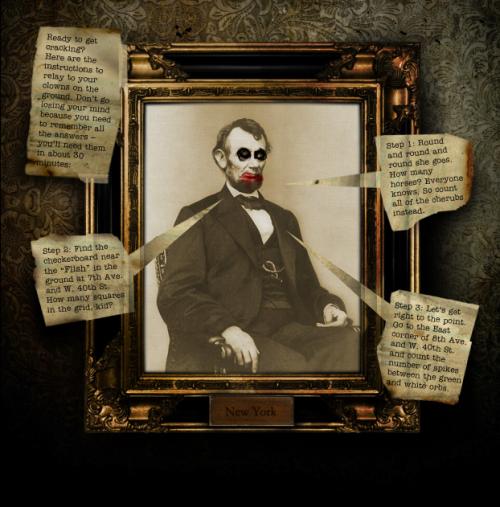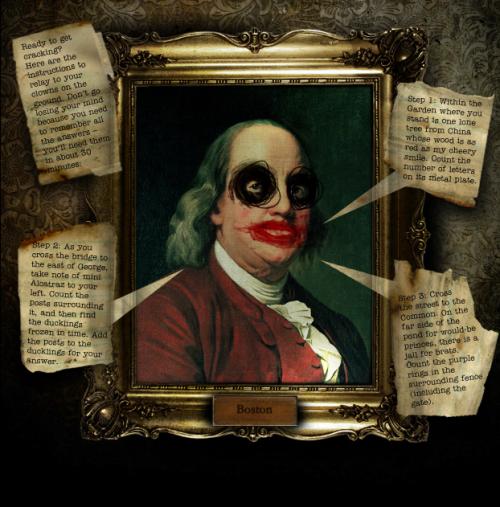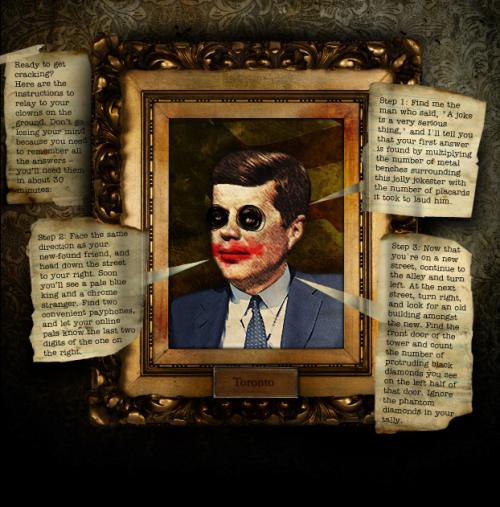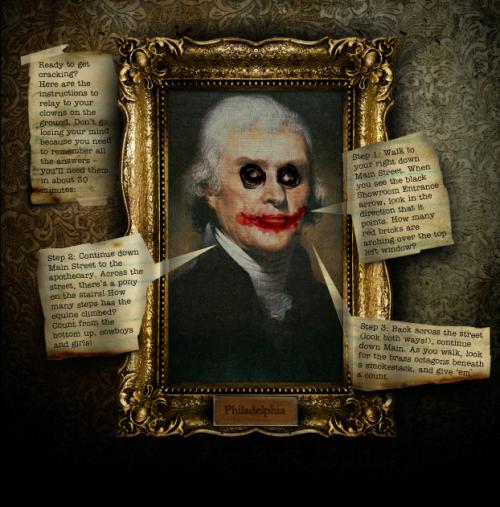 Boston Code is: 43–26-76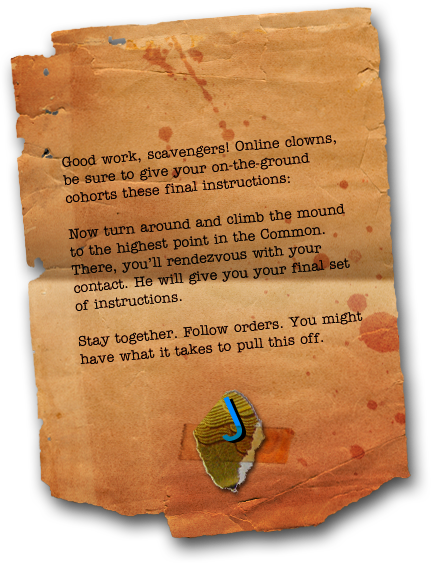 Updates from Lon­don via SHH:
At then end of the trailer, they called out a raf­fle ticket num­ber and some lucky guy got the reel of the actual trailer…lets see if it comes up online.
New York Code: 33–80-89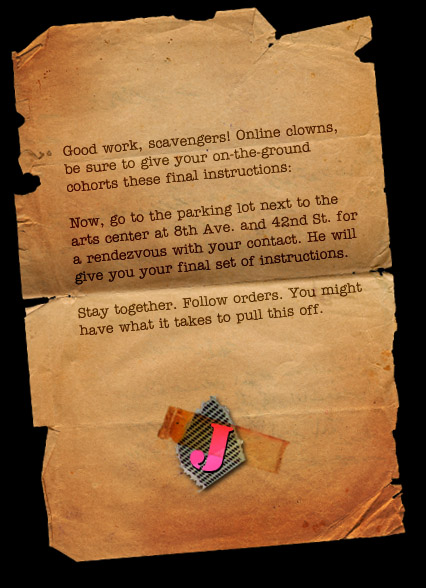 Philadel­phia Code: 26–16-06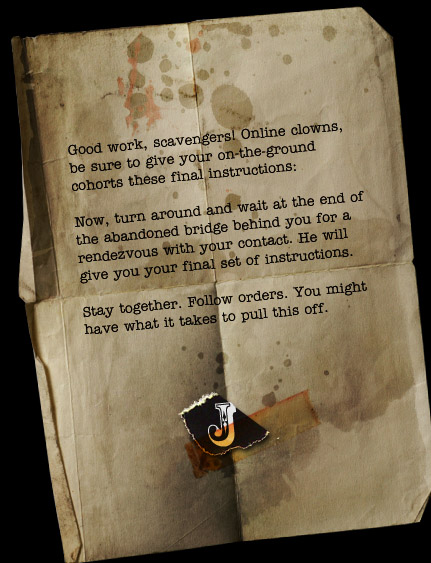 Toronto Code: 32–60-68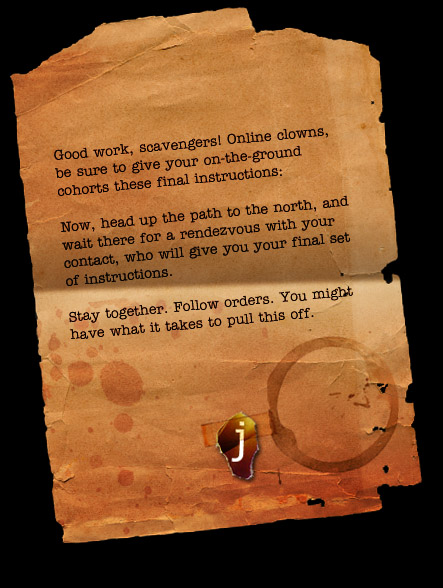 Dal­las, Chicago and Kansas clues are up: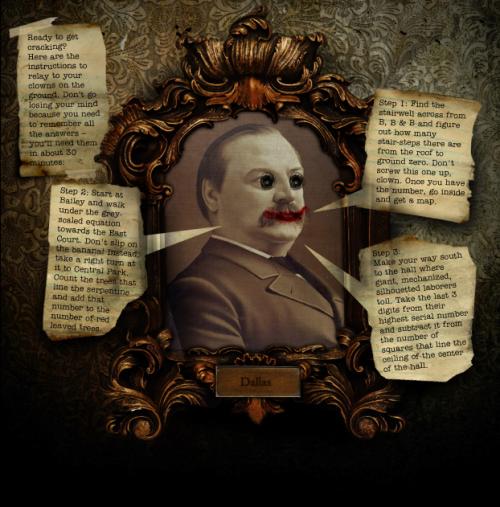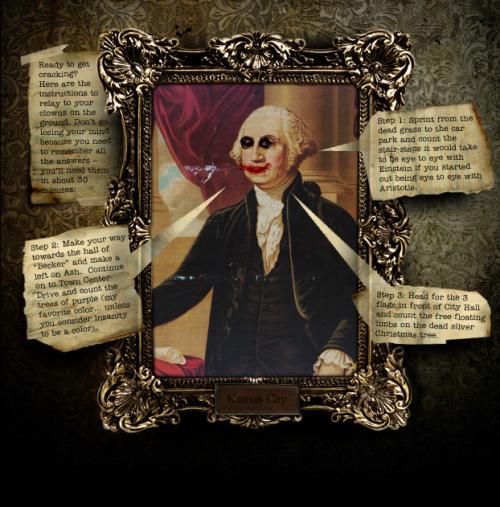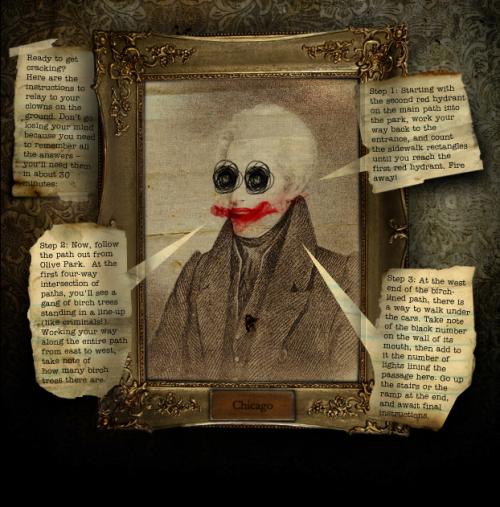 Chicago code: 98–20-49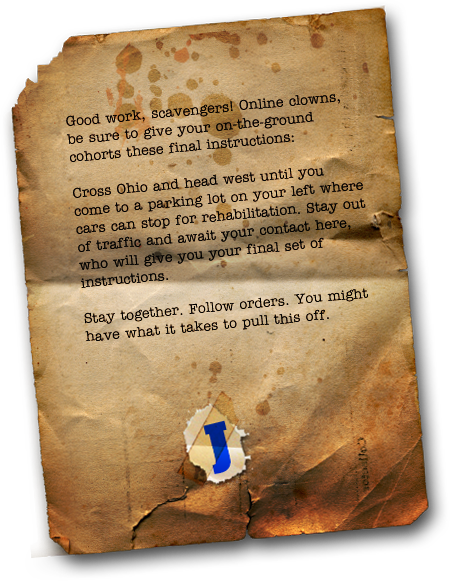 Kansas code: 74–35-76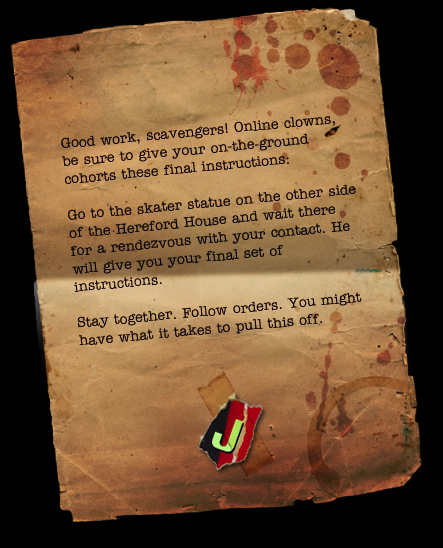 Dal­las Code: 86–56-01
Final set of clues are up: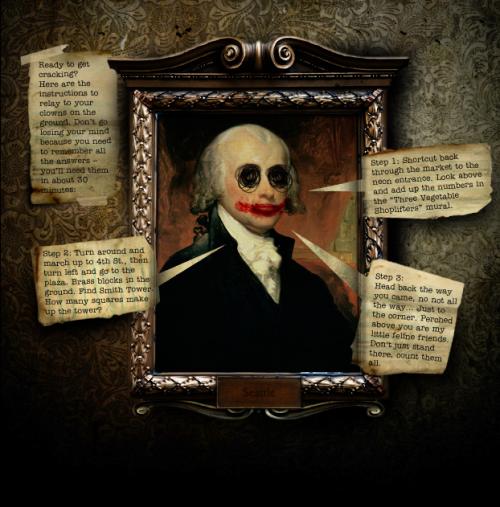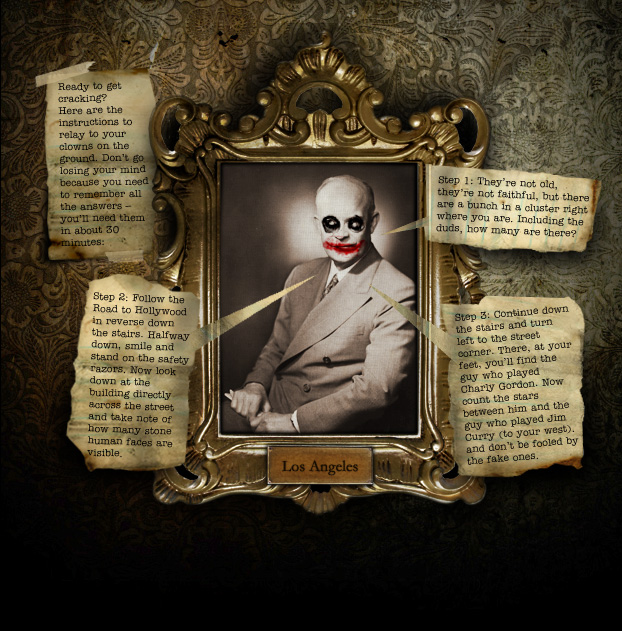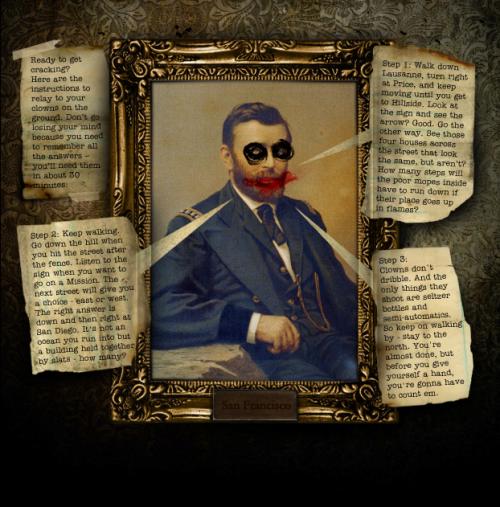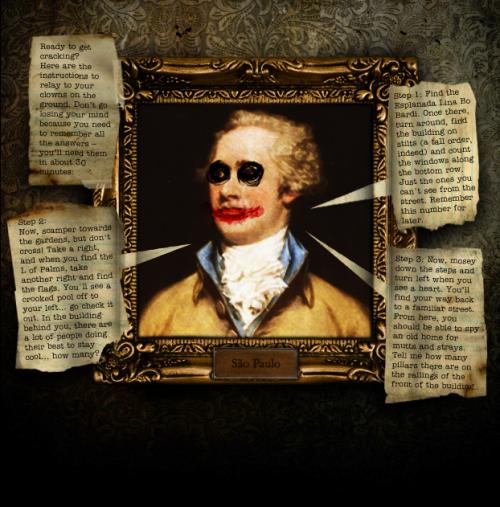 Seat­tle code: 65–42-60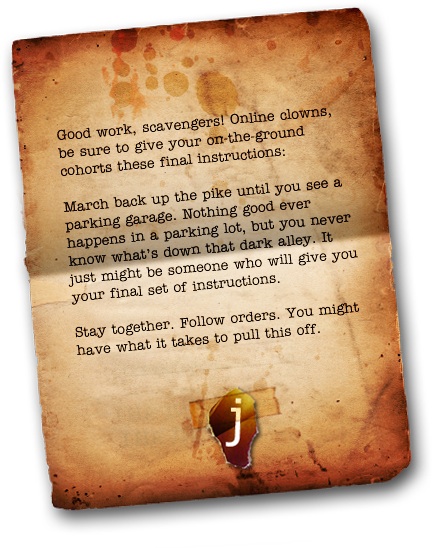 LA Code: 41–44-98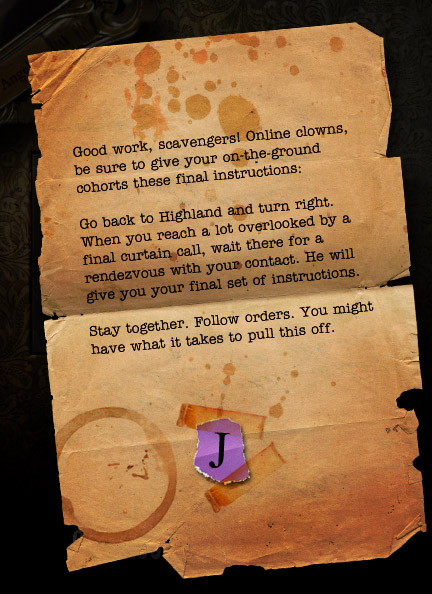 San Fran­cisco Code: 76–36-42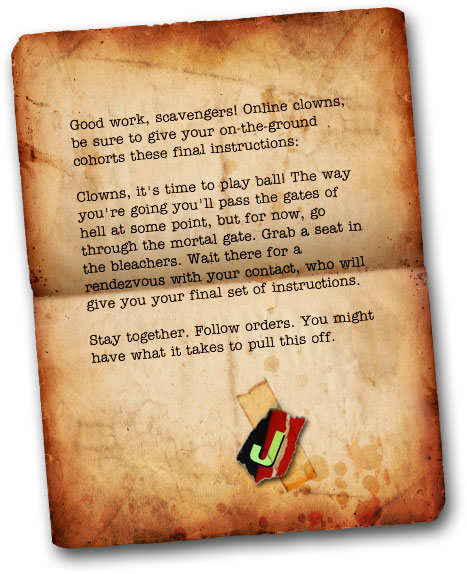 Sao Paolo Code: 60–47-41